The real life Costa Rica website
What we do for fun
---
Most people come to Costa Rica expecting to find people running around 40 foot poles with a rope tied to their waist, or chasing wild animals around town... truth is, we don't do that since the first shipment of Playstations came around :)

Television:

Costa Rica follows the standard NTSC television protocols used in the United States and much of America. There's several local broadcasters which offer varied programming throughout most of the day: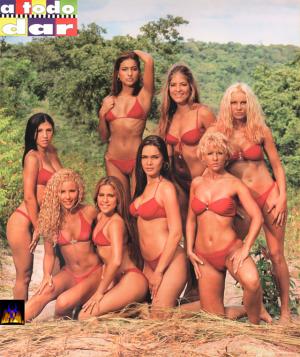 Warning: excessive exposure to A Todo Dar is rumored to bring about the desire to jump out the nearest window after failing to grasp how a gameshow that bad could capture such inmense ratings :)
Channel 4: Channel 4 used to be a major broadcaster, but was later downsized. Currently it offers varied latin american programming and a small news broadcast.

Channel 6: owned by REPRETEL, channel 6 is one of Costa Rica's major broadcasters. Their programming offers a small talkshow and aerobics program during the morning hours, mexican and latin TV drama during the morning, hourly news broadcasts at 10 minutes before the hour, and major news broadcasts 3 times a day. REPRETEL is also host to A Todo Dar, one of Costa Rica's most despised, but highly rated, television game shows. At night channel 6 offers dubbed american TV series such as Friends,

Channel 7: owned by TELETICA, channel 7 is another major broadcaster running side by side with REPRETEL. Channel 7 offers news broadcasts 4 times a day, drama during the morning hours, a show similar to Good Morning America in the early morning, and dubbed TV series in the afternoon and at night.

Channel 11: Channel 11 is also owned by REPRETEL and offers programming similar to channel 6.

Channel 13: Channel 13 is a state owned channel, known under the name SINART, which broadcasts cultural and educational programming.

Channel 15: Channel 15 is run by the University of Costa Rica and also offers cultural and educational programming, but with a bit more popular orientation than the SINART.

Channel 38: Channel 38 is known as VMLatino, and is a downsized version of MTV. It's got good music videos... a bit low on the picture quality, but pretty much up to date.
Cable TV and satellite:
Cable is readily available in most of the metro area, and features the major US broadcasting chains (ABC,NBC,CBS,TNT,CNN,Headline News,ESPN) and latinized versions of HBO, Cinemax, Sony Entertainment and Movie City. Cable has about 70 channels, distributed between national and international broadcasters. It's worth noting that major television series (Survivor, Fear Factor, ER, Third Watch, etc) are banned due to broadcasting rights restrictions. The original broadcasting channel (NBC/ABC/etc) is blocked at showtime and the programs can be seen later on authorized channels (Sony, FOX, USA, etc) but in latinized version.
Two major cable providers are available, AMNET (formerly Cable Color) and Cable Tica. They operate in a distributed manner, so that the areas covered by AMNET are not covered by Cable Color and vice versa. There are also several other cable TV providers that offer service in rural areas and areas not covered by conventional providers. Check your yellow pages for more information.
DirecTV is also available, but from a latin american satellite where the programming differs somewhat from the US version. Dial 800-DIRECTV from any phone for more details.
Satellite television is also available... however you must check with local satellite companies to determine which satellites are high enough on the horizon to receive. It's important to note that all satellite antennas (with exception of DirecTV dishes) must be registered at the Office of Radio Control within a period of 6 months after installation.
---
Radio:
The AM and FM dials are filled to capacity with broadcasters ranging from religious to completely english based. Since AM is basically obsolete worldwide, I'll center my recommendations on FM based broadcasters and let you explore the AM dial yourself:
88.3 (Energy): Energy offers varied programming destined at lower age groups, with quite a bit of electronic content mixed with latin and american artists.
91.1 (Juvenil): Another broadcaster for younger age groups, this one centers a large part of its programming around latin american artists.
91.9 (Puntarenas): Puntarenas based broadcaster, transmitting latin american artists almost all day long.
93.5 (Monumental): One of the leading news broadcasters on the FM dial, Monumental also offers discussion and cultural programming 24 hours a day.
96.7 (Universidad): Radio Universidad is run by the University of Costa Rica, and is basically a cultural/academic broadcaster.
97.9 (Conexion): Conexion is Costa Rica's #1 electronic music broadcaster. During the day it has a heavy content of american commercial artists, and during the night hours it offers special programming, much of which is centered around electronic styles and artists.
99.5 (Dos): Radio Dos is a station broadcasting american oldies 24 hours a day.
101.5 (SINART): 101.5 is known as Radio Nacional, and is an extension of the state SINART broadcasting system.
101.9 (U): Radio U is an extension of 96.7 FM, also run by the University of Costa Rica but with programming oriented towards younger age groups. Radio U also offers a wide variety of styles, including ambient and electronic, during the day.
102.7 (Radio 1): Radio 1 is a popular broadcaster, who plays a lot of american artists and has a good selection of 80s music.
103.1 (103): Loud, annoying broadcasts oriented towards younger age groups. I personally don't listen to 103.1, but someone may eventually find it amusing to listen to.
103.5 (Punto 5): A computerized broadcaster that features a large selection of 70s and 80s american music with little talk between songs. On weekends 103.5 is completely automated and runs almost with no commercials 24 hours a day.
106.7 (Opine FM): Talk show broadcaster, doing opinion and news broadcasts all day long.
107.1 (Estereo Actual): Another talk show and news broadcaster, with an uplink to channel 7. Channel 7 news broadcasts and special events can be heard via 107.1 FM.
107.5 (107.5): Completely americanized broadcaster, featuring rock and only rock all day long, with 100% english based talk. 107.5 follows the typical line of a US broadcaster and is pretty easy to locate: it's the last station on most FM dials.
---
Sports: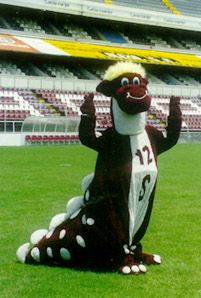 Costa Rica's main sport is soccer, referred to as futbol (pronounced differently from football if you listen carefully). The equivalent of Monday Night Football in Costa Rica is sunday morning/sunday afternoon futbol. National cups are closely followed, as well as the different World Cup tournaments.
Also practiced widely is basketball, and some cycling. Costa Rica's most famous cycling run is the Vuelta a Costa Rica which involves cycling all around the territory (mountains, plains, valleys, coasts) and is normally held in the last days of the year.
Other sports such as baseball, racing, volleyball, tennis, and even golf are practiced to some degree, though not closely followed by the masses.
---
Newspapers and magazines:

Costa Rica has many local and national newspapers. It's really hard to say which one is the most popular based on circulation data. In a strict sense, the most widely circulated newspaper is Chavespectáculos, a men's magazine disguised as a newspaper. That's probably followed by La Extra, a small scale newspaper which prints loud, simple, explicit and graphic. It's small size and low cost makes it very popular among the masses.

In the more serious tone, the two dominant newspapers are La Nación and La República, both large newspaper operators affiliated with international media groups. La Nación is a newspaper with a popular orientation, large in size, and which offers many sections aside from the standard news section. La República is a more concentrated, less bulk, newspaper which offers a quality very similar to La Nación in news.

La Nación also prints a few magazine-type publications, however no high quality graphic magazines are printed in Costa Rica due mainly to technological and market reasons. Many international publications are readily available at newsstands, and there are several houses which specialize in european and non standard publications.

The Tico Times is a local newspaper geared mainly towards tourists and temporary residents. It features the top news stories, as well as some international news in a small, weekly publication.
---
Music:
Costa Rica has sectors which pursue almost all musical styles. The most popular styles, by far, are south american and caribbean in origin. Second place is taken by the more commercial US and european artists (the ones you normally find topping charts), and third place is probably occupied by electronic music. From there on you can find small fan groups of almost any style in Costa Rica.
Salsa is, along with Merengue the most widely heard style in Costa Rica. On the radio and in discos all over the country caribbean and south american artists can be heard. Also having a strong influence in the latin musical market is the Cumbia rhythm. However, the cumbia which is heard in Costa Rica is a highly distorted version of the original colombian and mexican styles, and is normally associated with a caribbean style known as Swing.
Boleros can also be heard on the radio and in several more specialized discos in Costa Rica.
Normally latin rhythms top the mass broadcasted material lists, while US and european popular artists top the younger age group broadcasters.
---
Night life:
Night life is normally abundant starting Thursday and ending Saturday night. Bars and restaurants can be found which open every day, although the more popular clubs and discos open mainly on the weekends.

La Taberna is a popular bar located on the outskirts of the downtown area. It's safe, and fun if you like to drink.
Night life can (and should) be practiced outside of downtown San Jose. Sites such as Santa Ana, Escazú and San Pedro offer a wide variety of bars and discos which should keep you busy without compromising your personal safety.

Bars and discos normally open around 7 PM and remain open until around 2 AM. Restrictions on noise levels and activity permits often limit the amount of activity which goes on after 2 AM, although in tourist prone areas activity goes on well into the sunrise.

Downtown San Jose offers mainly night clubs and strip bars. None of the discotheques available in downtown SJ are considered of interest, at least not when compared to the ones available outside of the downtown area.

For more information on night life, check out the Night Life Guide.
---
Back to CRnet's main page
---
Copyright (c) 2001 by Steve. All usual legal stuff applies. URL: http://crnet.tripod.com
---

Email Steve

This is not the website of CRNET, the National Academy of Investigation (duh). If you're looking for them, try www.crnet.cr